Our Mission
Our aim is to provide high quality osteopathic care to help you regain and maintain your optimal health.

What we do
We offer osteopathy and sports massage treatments in the Surrey village of Brockham.
Where to Find Us
Please see our contact page for a map and directions
Why Bodywright?
A shipwright is someone who works with ships, a cartwright works with carts and so on…. since we work with bodies, Bodywright seemed very appropriate.
The Bodywright logo
The figure in the logo is intended to convey health, vitality and pain-free movement – things we all want to experience!
The tagline "osteopathy for life" refers to the suitability of osteopathy for all ages and its ability to help with much of what life in general throws at us.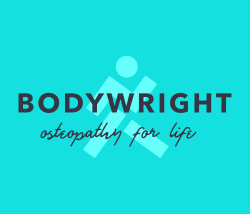 Our Practitioners
Paul Wright
Paul originally trained as a scientist, obtaining his first degree in chemistry from The University of Bath and subsequently a PhD in organic chemistry from The University of Southampton. After spending about 15 years carrying out research into new drug treatments, a combination of circumstances led Paul towards a career change to osteopathy. Following another 4 years of study at the International College of Osteopathic Medicine (ICOM) in Surrey, during which he obtained a 1st class degree in osteopathy and a Distinction in sports massage, Paul now practices as an osteopath in the Surrey village of Brockham.